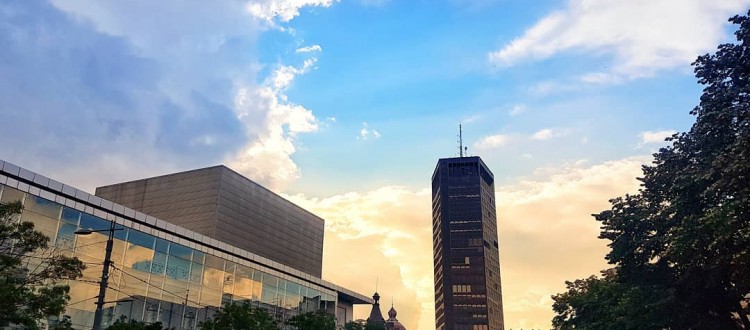 Some of you might be wondering why beograđanka? Is that how belgradians call Belgrade, is it a nickname or what does it mean? Keep reading this text and shortly, you will find out.
Who is Beograđanka?
Beograđanka, literally, stands for a Belgrade lady. If you have ever been to Belgrade you are aware that Belgrade girls are one of the prettiest women in the world, and if not, hurry hurry hurry, catch you flight, bus, train, run if you need to because you must see for yourself what I'm talking about 😊.
Simbol of Belgrade
Besides that, beograđanka is the name of the Palace of Belgrade. It is situated on the crossroads of Kralja Milana, Resavska and Masarikova Streets. Again, for those who didn't have the luck to visit our wonderful city and our hostel, now you will know that Hostel Beograđanka is located in Resavska 34. Plus, now you get it how our hostel got it's name 😊.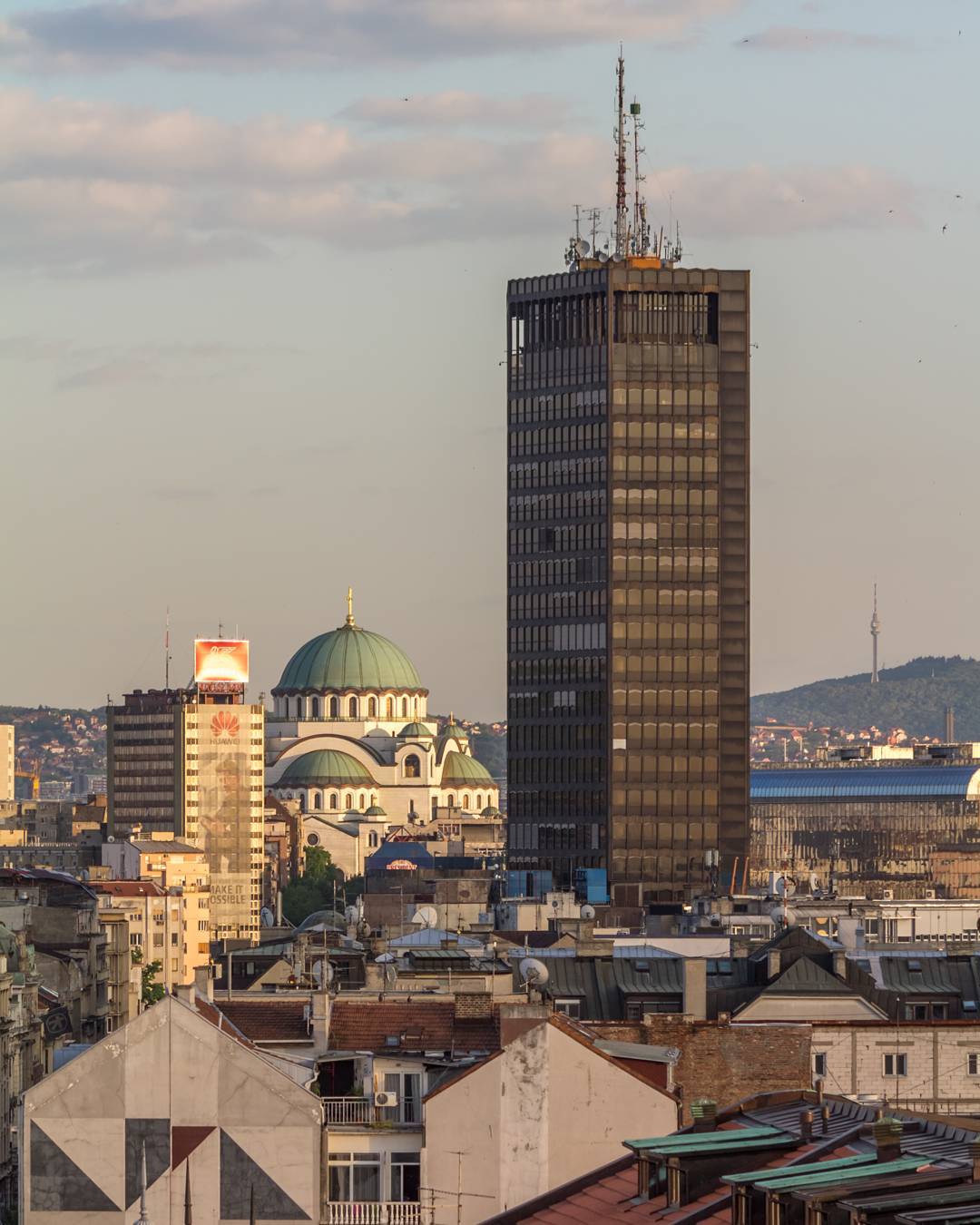 History

The Belgrade lady was built in 1970s as the tallest building in Belgrade. During the years the new skyscrapers in Belgrade took first and second place so beograđanka has ,,fallen" to third. But, that is only when we are speaking in terms of height, because it would be tough for the skyscrapers of New Belgrade to out-do it in terms of charm and having in mind all the stories that embedded in it's floors and the significance it caries for its fellow Belgraders.
An inside story
Among the most deserving is certainly the legendary Duško Radović, who spent years broadcasting over the waves of Radio Studio B from the top of the Belgrade lady, reminding the Belgrade's magic with his cult radio show ,, Belgrade, good morning " ( ,,Beograde, dobro jutro"). As you pass by the Belgrade lady you can still hear his words that all Belgradians know by heart: ,, Whoever was fortunate enough to wake up in Belgrade this morning can consider that they've achieved enough in life for today. Any further insistence on anything else would be immodest".

By: Nataša Gvozdić
photo: ig_belgrade