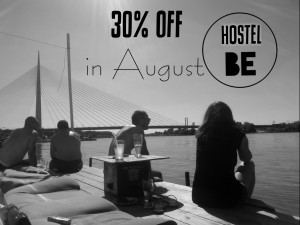 Dear Guests,
We are delightful to inform you that from today 20.07.2016. for left unbooked capacity at #HostelBeogradjanka in month August you can book with 30% discount.
If this would be your first hostel experience, then we assure you that cozy and friendly atmosphere and unique design will live you breathless and happy.
Book now or for more information contact us.
Wish you all the BEst,
Hostel Beogradjanka