DEV9T – Belgrades Artistic Utopia
This is the third year in a row since Belgrades most alternative and inspiring festival will take place at old Ciglana ( old warehouse for bricks). The festival is called DEV9T ( pronounced devet , the Serbian word for nine) and it is a nine-day party and art competition that brings together local and world wide artists.
From the 15th of June until the 23th of June the old Brickyard ( or Ciglana in Serbian ) will again be home to creators and artists and visitors will have the opportunity to enjoy exhibitions, performances, workshops, concerts, parties and all other forms of creation that this event cultivates. This year's topic is ,,The Mirror" but the slogan from the first edition "Keep creating" was not forgotten in the makin.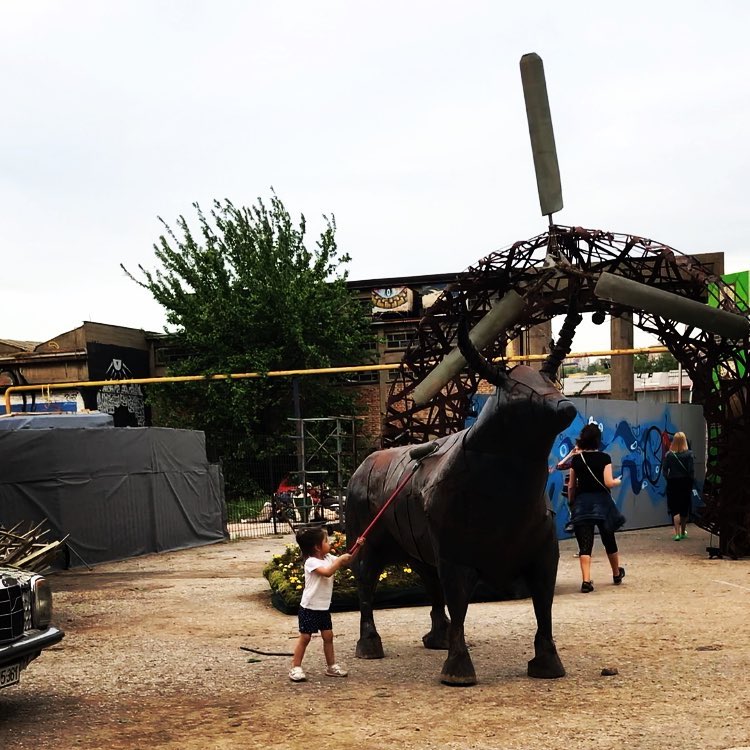 It is imagined as an art colony that gathers all of those who know the value of culture and are aware of the tragedy that can happen if we don't take care of it and preserve it. That's why artists at this festival are totally free to express themselves and to be creative. This free colony is also imagined to turn into a leading networking platform for artists, event managers, the audience and commercial sponsors, which was actually one of the main reasons why this festival was established in 2015.
Besides the artist each visitor has the opportunity to awaken his own creativity through interactive exhibitions, workshops, performances and music programs. In this way, everyone will be able to find a place for themselves, to experience others' creativity, but also to create their own, authentically and personally, and to be part of creating an artistic utopia.
Natasa Gvozdic
http://dev9t.com/
https://www.instagram.com/dev9t/?hl=en