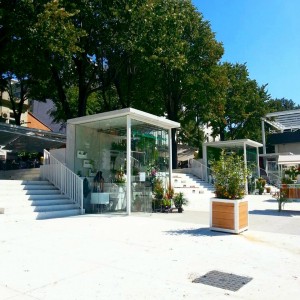 Flower Square (Cvetni trg) is an urban neighborhood of Belgrade. The area of Cvetni trg was one of the Vračar areas covered in vast forests of oak trees. It is located at the begining of Njegoševa street. In the first half of XX century array of buildings is built around squere, which beauty is breath taking.
Today here at Flower Square you can find flower shops and supermarket. Also here is Oak tree which is more than 200 years old.
At 2nd March 2016. here at Flower Square monument of Borisav Pekic, one of the most important Serbian writer, is unveiled.
FunFact: Here at the Flower Squere was first store with Coca-Cola cans in this part of the world.