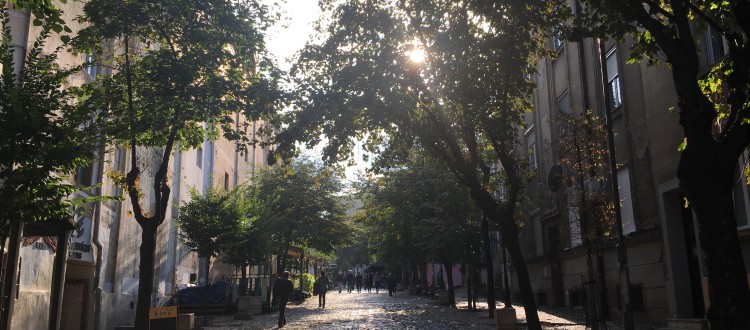 Meetup of Hostel&TheCity: "BEOGRAĐanka in Your Eyes" #BeoPhotoWalk
When you think of Belgrade what's the first thing that crosses your mind? Is it the fact that it is the only city in Europe that is built on the confluence of two rivers, Danube and Sava? Or maybe that it has the best nightlife not only in Europe, Lonely Planet listed it as the number one destination for clubs, bars and nightlife scene few years ago…
While you think about that let mel tell you what first goes through my mind. Yes, the rivers that flow through Belgrade are something that we stand out for. And yes, we are people that know how to have the best time and we are party animals through the hole year. Especially during summer when the mix of our two special rivers and our nightlife combines into partiing on the rivers, on floating clubs. Wow, that really does sound amazing doesn't it? We are proud of it but non of that woudn't be special if we weren't who we are, if history didn't make us like this, if we didin't know how to cherish our tradition but still know how to always look for more and tend to break rules and make a difference. It's the energy, the vibe, the vibration that makes you get the positive goose bumps when you arrive.
So let us walk you through these stories that only we know, let us show you the attractions in our city but also, we will make a few turns through our favorite streets and hidden gems of our amazing city. Let us show you why we live in the best city in the world and follow the next steps!
We are proud to introduce you to our new event that is taking place on the 18th of March in the capital of Serbia, Belgrade.
We are art, travel and photography lovers. We choose Serbian capital Belgrade to be on 18th of March, 2018 our first Meetup of Hostel&TheCity, in collaboration between @CityPh0t0graphy and @Hostel Beogradjanka on the theme "BEOGRAĐanka in Your Eyes."
Uploading photos on your Instagram page with hash tag #BeoPhotoWalk will give you chance for your photo to be featured on our Instagram pages and chosen to be Exhibited in Hostel Beograđanka from 20th-25th of March 2018, where it will bring art lovers to enjoy the BEst "BEOGRAĐanka" photos. Schedule for 18th of March:
1. Meetup in front of Beograđanka skyscraper in Belgrade at 12pm.
2. BeoPhotoWalk starts where you will be guided through Belgrade, visiting most famous Belgrade spots where you can take photos.
3. Coffee break around 2pm at Cafe&Factory6: Kralja Petra 23
4. Around 4pm we'll finish our tour at "Kalemegdan Fortress" where you'll have the chance to capture the sunset.
5. Upload your photos on Instagram, as many as you want, and do not forget to put hashtag #BeoPhotoWalk for chance to BE selected for Exhibition.
Photo exhibition at Hostel Beograđanka from 21th-25th of March 2018:
1. FREE ENTRANCE. Come and visit Hostel Beograđanka, on these days from 11am-8pm, address Resavska 34, 2nd floor.
2. Bring your friends to enjoy together in your art piece 🙂
We cannot wait to see you there!