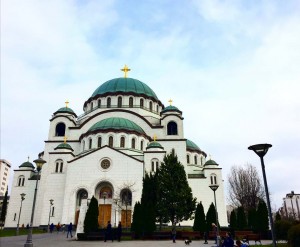 The Church of Saint Sava is a Serbian Orthodox church located on the Vračar plateau in Belgrade.
It is one of the largest Orthodox churches in the world and ranks among the largest church buildings in the world. The church is dedicated to Saint Sava, the founder of the Serbian Orthodox Church and an important figure in medieval Serbia.
From its location, it dominates Belgrade's cityscape, and is perhaps the most monumental building in the city. The Church is still under construction.
FunFact: Belgradians say they never stop being amazed by the church, no matter how many times they pass it daily.